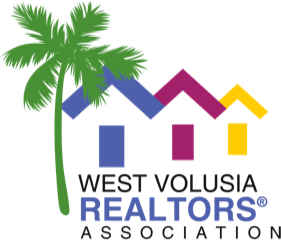 One Time Listings with Stellar MLS
A One Time Listing gives you the opportunity to have one listing uploaded into Stellar MLS (formerly My Florida Regional MLS) at a cost of $500 per listing.  Below you will find a Residential Listing Data Input Form, a Credit Card Authorization form, a map of the Stellar MLS service area, tips on understanding the Tax IDs in Volusia County and a Listing Status Change Form.
You must also include a Letter in Good Standing from your primary REALTOR® Association/Board. Your Association can either fax or email your letter to the West Volusia Association at info@westvolusiarealtor.org.
The Residential Listing Data Input Form must be completed in its entirety for each listing. The signatures of all property owners of record must be on the listing agreement and other required forms at the time the property is entered into the MLS. Please do not leave out any information pertaining to the property, including but not limited to room sizes, flooring type, tax information, and lease information if applicable. Failure to include this information will only delay the inputting process. You may email or fax the completed forms back to the Association but please send all property photos as email attachments; do not include photos in the body of an email or as a compressed file as we may not be able to retrieve or ensure photo quality. Listings are typically uploaded within 2 to 3 business days from receiving all completed forms.  Photos may not contain watermarks from other MLSs and must be in a high quality format for use, and the primary photo must be of the exterior of the property.
The Credit Card Purchase Authorization Form must be completed, signed, and returned to the Association prior to your listing being activated in Stellar MLS.
The Listing Status Change Form must be submitted to the Association for all listing status changes (such as Pending/Contingency, Sold, Back on Market, or Withdrawn) within two (2) business days. Failure to notify the Association of a listing status change in a timely manner will result in fines or penalties being assessed against your listing, which will be passed on to you and ultimately your Broker.
Listings are uploaded and maintained by the Association. Non-Stellar MLS agents will not have access to change or edit listings personally.  All requests for changes or edits to a listing must be submitted to the Association via the Status Change Form and forwarded to the Association via email.
Please note that listings uploaded by the Association will NOT distribute to most third-party websites, such as Trulia and Zillow.
Property photos must…
· contain at least one picture of the front of the house (or an aerial view of the home/property)
· be in .jpeg form and cannot contain a watermark from another MLS or Association.
· for maximum quality, photos should be at least 1024 x 768 pixels in size. Staff is not able to edit photos on behalf of agents should photo quality be below this.
· The maximum number of photos is 100
When submitting your Public or REALTOR Remarks, you must include them separately as a word document or in the body of an email. Please do not include Public Remarks in the Data Input Form.  We also will not correct grammar or spelling, your remarks will be put into the MLS exactly as you have sent them, so please check your work carefully.
STELLAR MLS COVERAGE AREA (VOLUSIA COUNTY)
VOLUSIA COUNTY TAX ID HELPFUL GUIDE
If you have questions, please call our office at 386-774-6433 or email info@westvolusiarealtor.org